Improve your game in a holiday atmosphere!
We offer several types of golf packages for a period of one to three days, from May to September.  They are designed to meet the specific needs of golfers of different levels (beginner to advanced).  The guidance offered by the teaching-professionals is friendly and relaxed.  Packages are held in the Eastern Townships and at the St-Lazare Golf Club (one day program).
Teaching program
Each day the program includes the following
90 minute lesson on the various technical elements
– Full swing
– Putting
– Approach Shots
– Sand traps
– Uneven lies
– Etc.
Supervised play during which the teaching-professional accompanies you on the course to help you with your strategy
– Choice of target
– Club selection
– Type of shot to play
– Etc.
2 or 3 days golf packages
Level of play required: intermediate or advanced
Options offered:
1 night – 1 breakfast – 1 supper – 2 days of golf
2 nights – 2 breakfasts – 1 supper – 2 days of golf
2 nights – 2 breakfast – 2 suppers – 3 days of golf
Note:
Electric cart included
Teaching is available for 1 or two days
Cost: determined according to package requested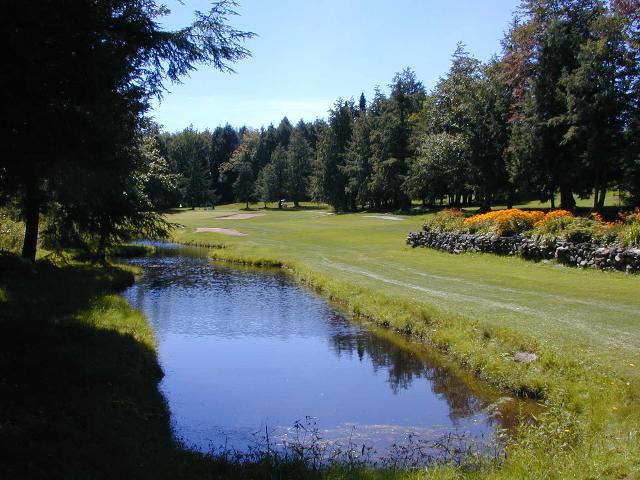 1 day golf package in St-Lazare
St-Lazare golf Club
430 Cité des Jeunes, St-Lazare Qc, J7T 2A7
9 hole course, par: 32
Program offered : 9 holes of supervised play
Level of play required: beginner or intermediate
Cost: per person, green fee included, plus taxes.
Group of 4 persons : $46/pers.
Group of 3 persons : $52 /pers.
Group of 2 persons : $58 /pers.
Note: not necessary to form your own group, we can do it for you.
Optional: lesson before supervised play with a 10% discount (see chart of private outdoor lessons).
Important Note
Dates for golf packages are based on demand.  Please contact us to arrange your golf teaching package.
For information and registration
By telephone: 514-595-8231
By e-mail: info@golfmichelgregoire.com